Most of us are familiar with what SUV stands for. Over the decades, the term has become a household name and is synonymous with a towing beast and BMW happens to be one of the first luxury carmakers to embrace the SUV.
Having a long history of producing cars that are fun to drive, the brand decided that If they were going to create an impact in the SUV market, they have to live up to expectations and do something different. Unlike other manufacturers, BMW refers to its SUV lineup as SAV (Sport Activity Vehicle).
BMW SUV models are the Ultimate Sports Utility Driving Machine!
If you are searching for a luxury SUV that shows speed and power without sacrificing cargo space and passenger room, BMW is certainly a great brand to consider.
How many SAV's does BMW make?
From time immemorial, BMW has built and integrated cutting-edge technology into its vehicles.
So, whether you are shopping for a sleek and agile luxury subcompact SUV to serve as your next daily driver, a roomy and powerful three-row luxury large SUV that the entire family is sure to love, or anything in-between, the BMW SUV lineup offers plenty of options to choose from.
There are seven different luxury BMW SUV models currently on the market, making it easy for you to find the right BMW SUV for your needs. BMW lineup includes the X1, X2, X3, X4, X5, X6, and X7 – the bigger the number, the bigger the car.
| | | | |
| --- | --- | --- | --- |
| | BMW SUV Models | Starting MSRP | Seating |
| 1. | X1 | $35,400 | 5 Seats |
| 2. | X2 | $36,600 | 5 Seats |
| 3. | X3 | $43,000 | 5 Seats |
| 4. | X4 | $51,600, | 5 Seats |
| 5. | X5 | $59,400 | 5, 7 Seats |
| 6. | X6 | $65,050 | 5 Seats |
| 7. | X7 | $74,900 | 7 Seats |
New BMW SUV Model Lineup
All X models combine space, style, and performance, and they're set apart by different platforms, features, and rooflines. Let's get into details and take a look at the different BMW SUV models.
1. BMW X1
The BMW X1 is a good choice if you're seeking a stylish and sophisticated luxury subcompact SUV. The X1 takes BMW – and you into new territory; with sedan-like handling, great luggage space, and an athletic driving experience.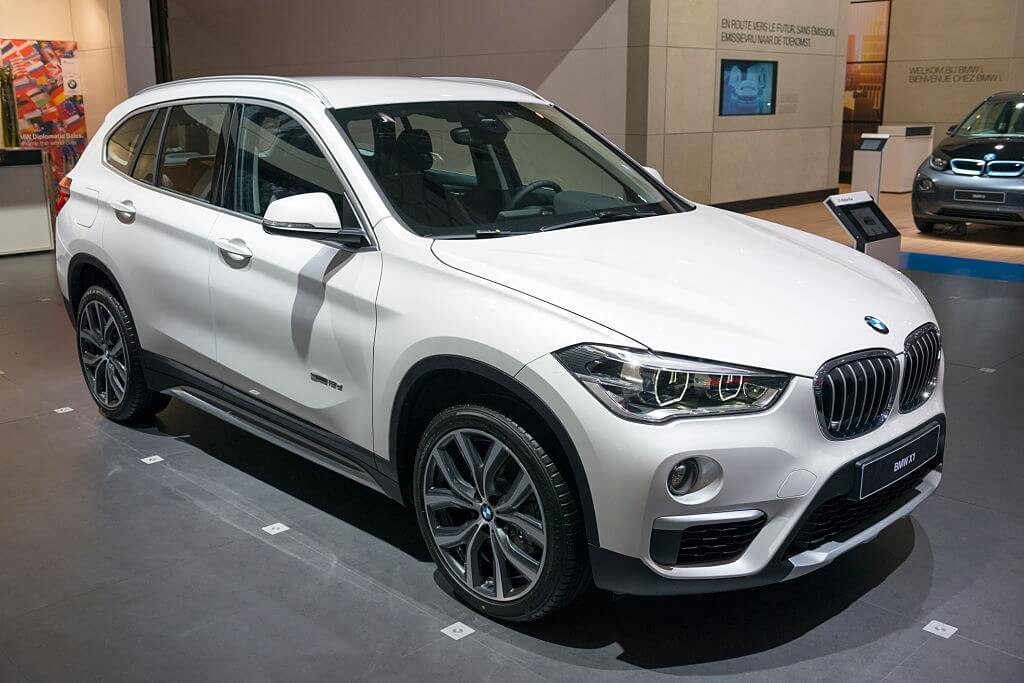 The BMW X1 is the getting-your-feet-wet model. From the gorgeous interior to the sleek exterior, you'll find a luxurious crossover with plenty of cargo space and surprising performance. It has a beautiful 228 horsepower engine and a sharp focus on agility.
How Much Does the BMW X1 Cost?
The BMW X1 is priced at $35,400 for the base model. The price rises to $37,400 when you add xDrive all-wheel drive. That's standard procedure in the class.
2. BMW X2
The BMW X2, which first appeared on the market in 2018 is a stylish alternative to the X1 and another remarkable luxury subcompact SUV. However, it has received lots of praise, thanks to its standard AWD drivetrain, composed handling, and enticing list of premium standard features.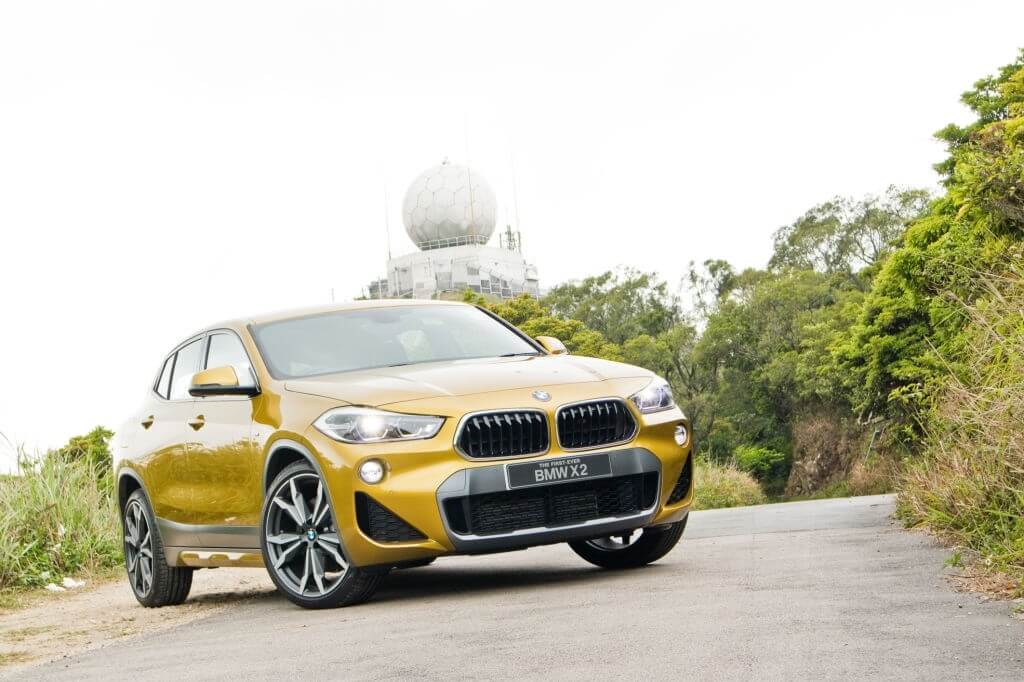 This is the BMW sport utility vehicle to choose if you want to make a big entrance and turn heads.
The BMW X2 is a Sports Activity Coupe, which has coupe-inspired stylings through the profile and roofline for a sportier look and feel. Sports Activity Coupes also share the versatility of traditional SUVs with their performance capabilities and spacious layout.
The BMW X2 is a Sports Activity Coupe with coupe-like stylings throughout the profile and roofline for a sportier appearance and feel. Sports Activity Coupes are similar to typical SUVs in terms of versatility, their performance capabilities and large layout make them stand out.
How Much Does the BMW X2 Cost?
A base X2 sDrive28i car with front-wheel drive costs $36,600. All-wheel drive is an extra $2,000, and a slew of other options may push the price up to almost $49,000. The fast, all-wheel-drive X2 M35i starts at $46,450 and rises to $53,000 with the majority of the available options.
The BMW X2 is a technological powerhouse, with tons of connectivity options. It is one of the most expensive SUVs in the class.
3. BMW X3
Do you require a little extra room? The X3 is a "Goldilocks" compact SUV that strikes the ideal blend of power and passenger comfort. If you're looking for a well-rounded luxury compact SUV, the BMW X3 is a car that has a lot to offer.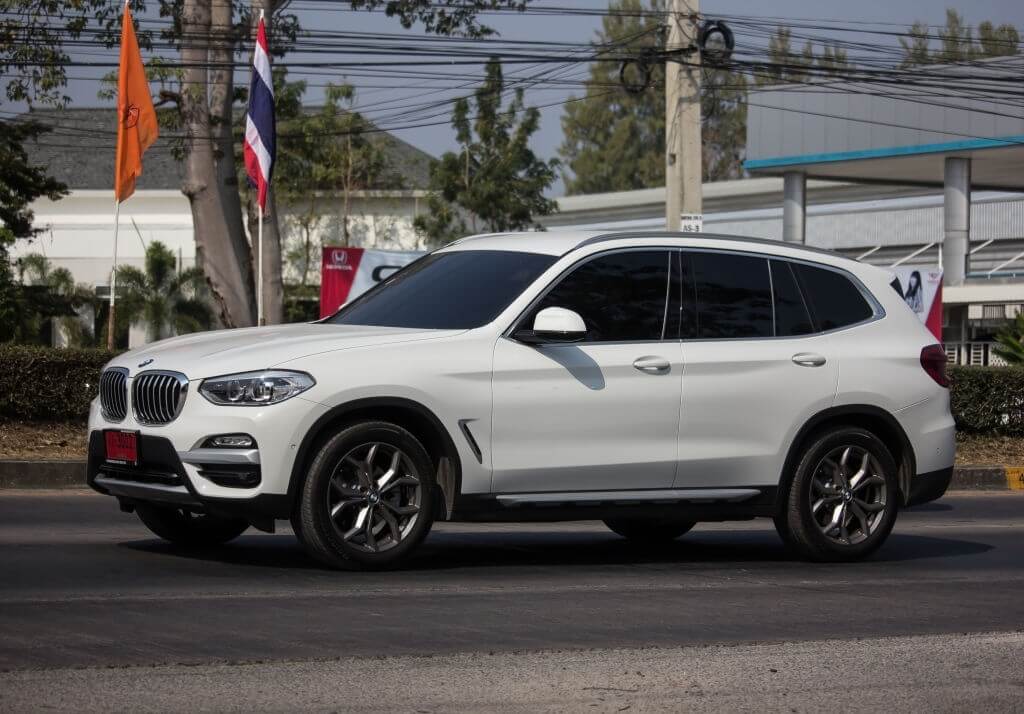 It comes with powerful engine options, plenty of cargo and passenger space, a luxurious and appealing cabin, and smooth, polished handling. The BMW X3 is a powerful beast with all of the BMW 3 Series' flair.
It has the utility of an SUV while being engineered with the attitude of a powerful road car. On or off the road, the handling is fantastic. Premium materials have been used to finish the cabin.
Like the X2, the BMW X3 has a strong emphasis on technology but prioritizes power and usefulness. This makes it ideal for explorers looking for a vehicle capable of hauling a long camping trip's worth of cargo across rocky, back-woods roads. It's also designed to deliver classic BMW driving performance.
How Much Does the BMW X3 Cost?
The base price of the BMW X3 is $43,000, which places it towards the top of the luxury small SUV segment. The sportier M40i model costs $56,600, while the high-performance X3 M Competition costs $76,900.
4. BMW X4
The X4 is a significant step up in terms of pricing, but it's a reasonably priced option if you want a well-designed SUV with sophisticated styling and a luxurious interior.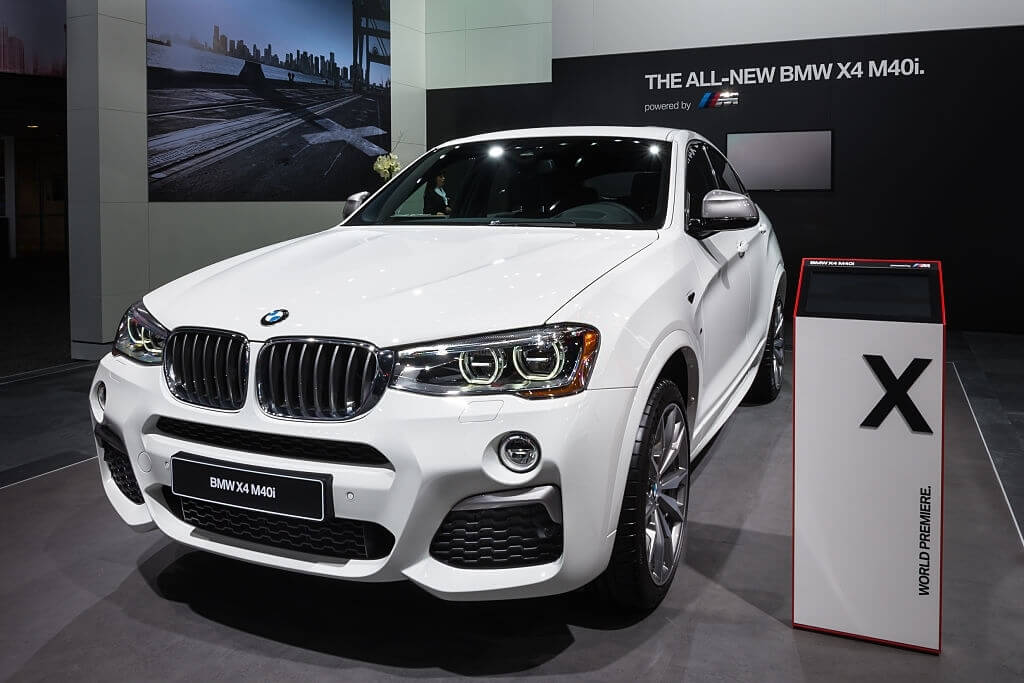 The BMW X4 is the company's second luxury compact SUV, and it is elegant, well-equipped, and fun to drive. The BMW X4 is guaranteed to appeal to you thanks to its powerful engine options, nimble handling, and impressive list of high-end standard features.
The X4 compels a lot of people to take a second look. It's a crossover with a design inspired by BMW's famously nimble coupes. It does this without compromising the crossover's passenger space. You'll be thrilled if you've ever wondered how a coupe would perform if it were even larger.
On the road, the X4 is sporty and sharp. The X4 M40i accelerates from 0 to 60 mph in 4.4 seconds, which is best in class. It also achieves excellent fuel economy without sacrificing power. That perfectly crafted balance isn't seen in any other SUV.
How Much Does the BMW X4 Cost?
The base price of the BMW X4 is $51,600, which is expensive for an SUV in its class. The price of subsequent trims rises by about $10,000, with the top-of-the-line M series costing $80,400.
5. BMW X6
The BMW X6 is a fantastic two-row luxury midsize SUV that excels in all ways. It is the coupe version of the X5 SUV, and as a result, it's a lot bigger than the X4 and comes with plenty of interior room, high-end materials and style, and a long list of premium standard features.
The X6 takes the mix of sporty BMW coupe performance in a crossover to a new level; the interior is one of BMW's finest, the infotainment system is unique in terms of its functionality and ease of use.
The agility of the handling is simply exceptional and there are a plethora of options available to make this bold arrival into the BMW X Series even more astonishing – would you dare to opt for the optional 445 horsepower 4.4-liter turbo V-8 to experience the X6 at its most unrestrained?
How Much Does the BMW X6 Cost?
The starting price for the BMW X6 is $65,050, which is higher than normal for a luxury midsize SUV. For the X6 M50i variants, the price jumps to $86,250. The top-of-the-line X6 M starts at $108,600.
If you're searching for a high-performance luxury midsize SUV with a thrilling driving experience, then the BMW X6 should be worth considering. Although it only seats five people, it's a nice choice for a family who wants a little more space to play with.
Does BMW make an SUV with a third row?
Each of the BMW SUV models listed above has seating for up to five people. If you're wondering whether BMW makes an SUV with a third row, then you should check out X5 and X7 – both SAVs models a third row.
6. BMW X5
The BMW X5 is a two-row luxury midsize SUV that has been a part of the BMW lineup for over a decade now. It comes with standard seating for five, but the third row of seats is optional. Either way, you'll find this powerful mid-size SUV to be well suited for just about any adventure.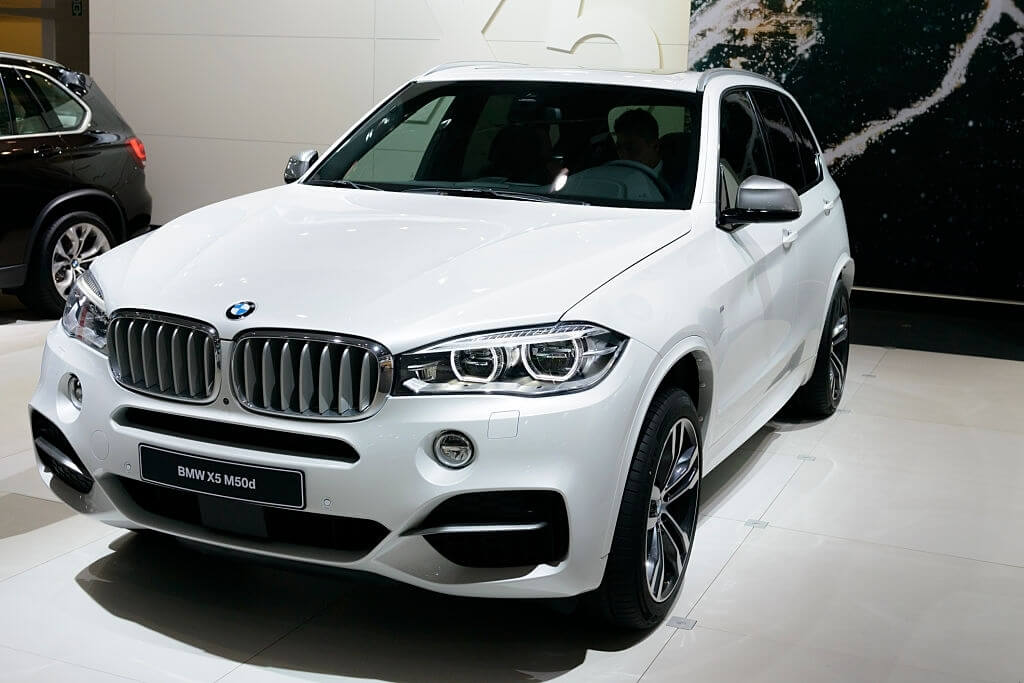 The X5 is one of BMW's largest SUVs. It has a nice road feel, as well as a lot of power and acceleration. Its popularity attests to its effectiveness, as well as the vast array of options offered.
A 445 horsepower twin-turbo V8 engine is one of four powertrain options. A variety of drive profiles are available, including the rear-wheel-drive sDrive. There are a variety of design choices to choose from, as well as a vast array of technology and driver-assist features.
How Much Does the BMW X5 Cost?
The starting price of the BMW X5 sDrive40 is $59,400, which is higher than the class average. The xDrive40i model, which starts at $61,700 comes with an All-wheel drive standard while the starting price for the new xDrive45e plug-in hybrid is $65,400.
7. BMW X7
Wondering what is the largest BMW SUV? The BMW X7 is the largest BMW SUV model and the only BMW SUV that comes standard with three rows of seats, but there is more to its uniqueness. As the most luxurious option in the BMW SUV lineup, It offers a remarkable array of features and luxuries that the entire family will love.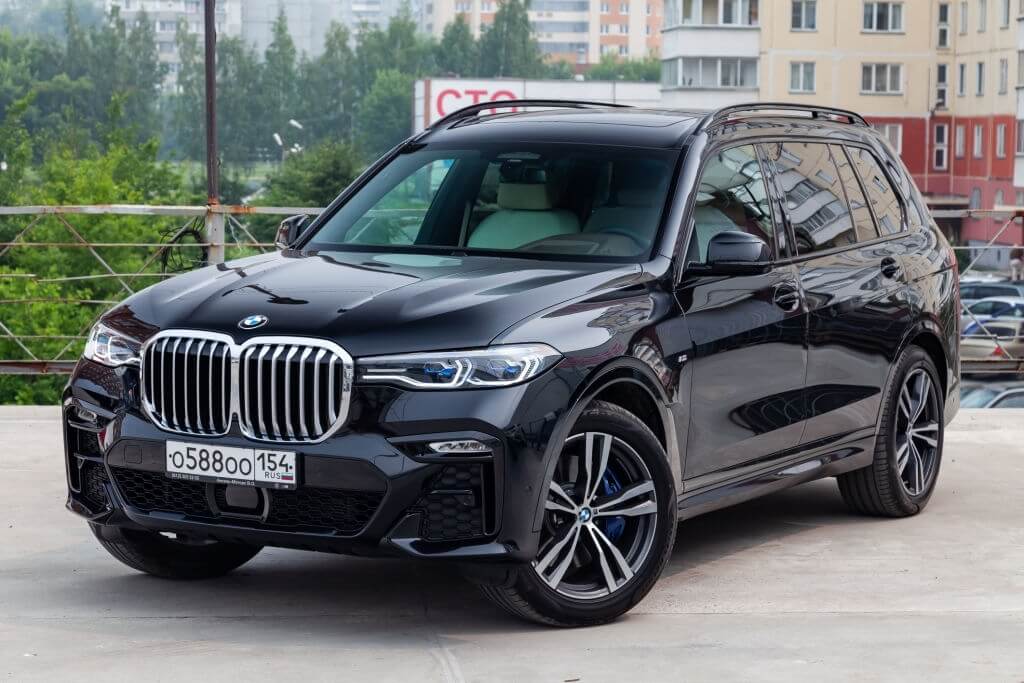 The X7 is a large luxury SUV that first came onto the market as a 2019 model with exceptionally powerful engine options, seating for seven, a spacious interior, a smooth ride, and a stylish cabin with eye-catching premium materials. If you're looking for a luxurious and high-end family vehicle, the BMW X7 is a fantastic option to consider.
How Much Does the BMW X7 Cost?
With a starting MSRP of $74,900, the BMW X7 is one of the more affordable SUVs in the class. As you go up the trim ladder, costs become similar to those of several competitors in the class. The midrange X7 M50i costs $99,800, while the high-end Alpina XB7 costs $141,300.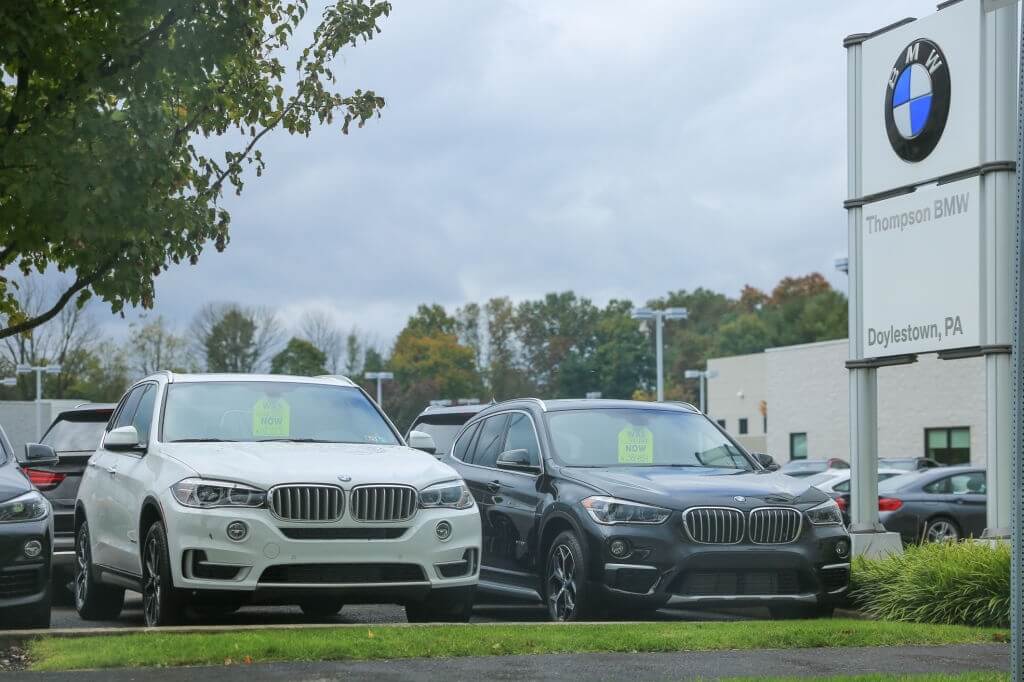 Final Words
Moving from the smallest to the largest BMW SUV model, we've listed out all the BMW SUV Models.
So, whether you're searching for a quick and efficient vehicle for single commuting or a capable and roomy SUV for the whole family, you're in for a fun and gratifying buying experience. After all, BMW secured a space on the list of the most reliable car brands. The BMW X Series is a popular choice among drivers, and it's easy to see why.