Big beds are awesome! Sleeping on one can make you feel like a KING. Come to think of it; after a long day's work, what better way to put the body on hibernation than to jump on a full size mattress? It's so cool that you can stretch your whole body and roll from one end to another comfortably.
Yeah! Sleeping can never go wrong when you have a full size mattress at home. But what's often a challenge is the transportation – bringing the mattress home after buying it or while moving. This can be a daunting task and a question asked by many car owners who want to save cost by fitting a full size mattress into an SUV.
Your possibilities of fitting a mattress may vary depending on the type of SUV you have. Compact and Crossover SUVs aren't big enough to accommodate a full-size mattress in. Rather, what you'll need is a midsize or full-size SUV like Toyota Sequoia, the GMC Yukon XL, the BMW X7, or the Cadillac Escalade ESV. They are exceptionally long and wide, with three rows and a big trunk.
Moving your mattress from one point to another is one particular source of expense due of its size and weight. If you want to save money on your move, it is smart you fit your mattress in your vehicle and drive it yourself.
Not all vehicles are designed for this kind of job. However, some vehicles are well-suited to transporting a twin, full, double, queen, or even king-sized mattress.
Mattress Sizes and Dimensions
| | | |
| --- | --- | --- |
| Mattress Size | Dimensions (Inches) | Dimensions (Centimeters) |
| King | 76″ X 80″ | 193 X 203.5cm |
| Queen | 60″ X 80″ | 152 X 203.5cm |
| Full/Double | 54″ X 75″ | 134.5 X 190.5cm |
| Twin | 38″ X 75″ | 96.5 X 188.0cm |
What is a "full size" mattress?
Before we look at the possibilities of fitting a full size mattress in an SUV, let's understand what a full size mattress is.
The phrases "full size" and "double" are interchangeable when referring to a mattress that measures 54 x 75 inches. The name "double" comes from the idea that a full size mattress is twice the size of a twin, but it's actually 16 inches wider and 1 inch longer; nonetheless, a double mattress is meant to fit two people in one bed.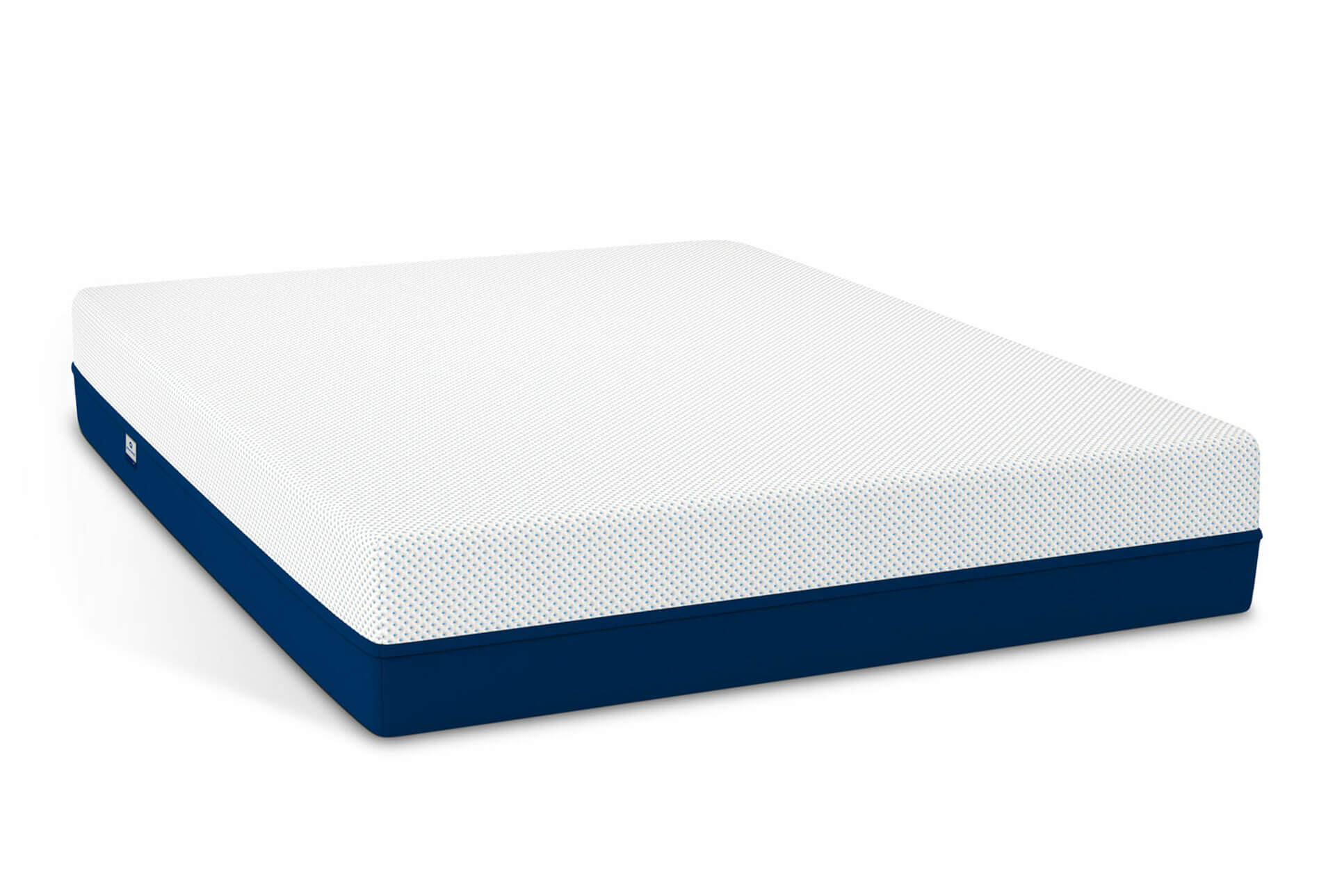 However, in recent years, there has been a spike in the purchase of double mattresses for individual use. This is for obvious reasons; they allow you to move around more freely during the night and provide a more comfortable night's sleep.
Now that we know how big a "full size" mattress is, our question "does a full size mattress fit in an SUV" can be better answered if we consider the available SUV options.
What SUV can fit a full size bed?
If you don't know what an SUV stands for, then you're probably living under rocks. SUVs are quite popular, particularly in the United States. They provide plenty of passenger and storage capacity, as well as a comfortable driving position.
A typical SUV will seat 5 or even up to 8 persons (with third row seating included) while offering more legroom and cargo space than other vehicles.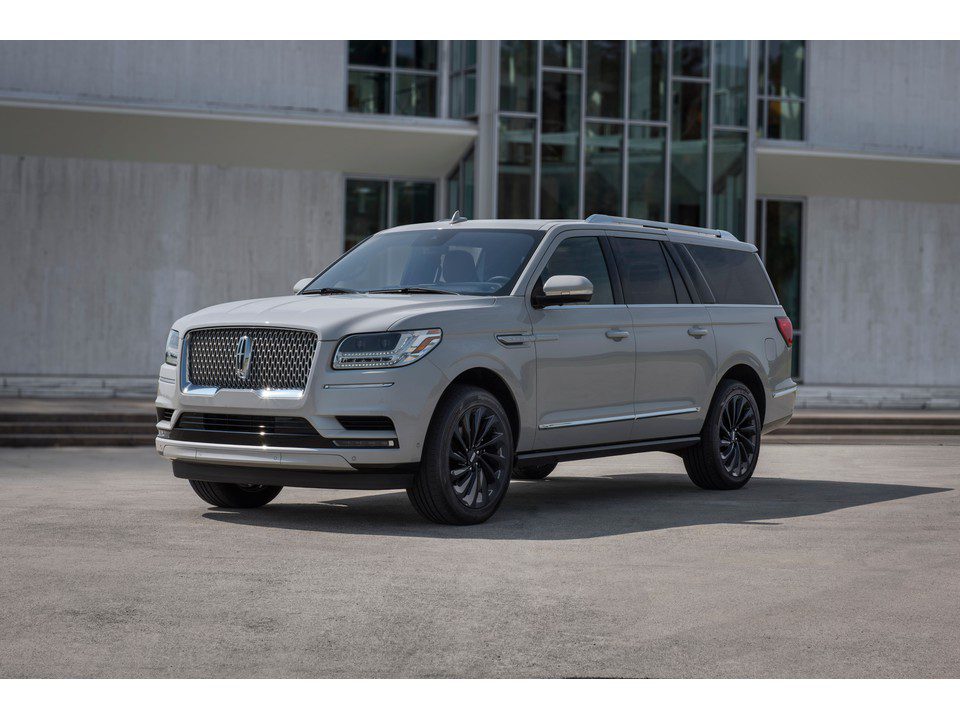 SUVs come in different sizes, from the smallest subcompact SUVs to the largest full-size SUVs. See the different classes of SUV
Will a full size mattress fit in an SUV?
The majority of the time, the response will be yes. SUVs are typically much larger than regular cars, and full-size mattresses are rather compact, so you can normally fit the mattress inside your SUV.
Of course, the type of SUV you own will determine this. Since most SUVs have wider dimensions than full-size mattresses, you may be tempted to believe that it will be an easy task to fit the mattress in the vehicle.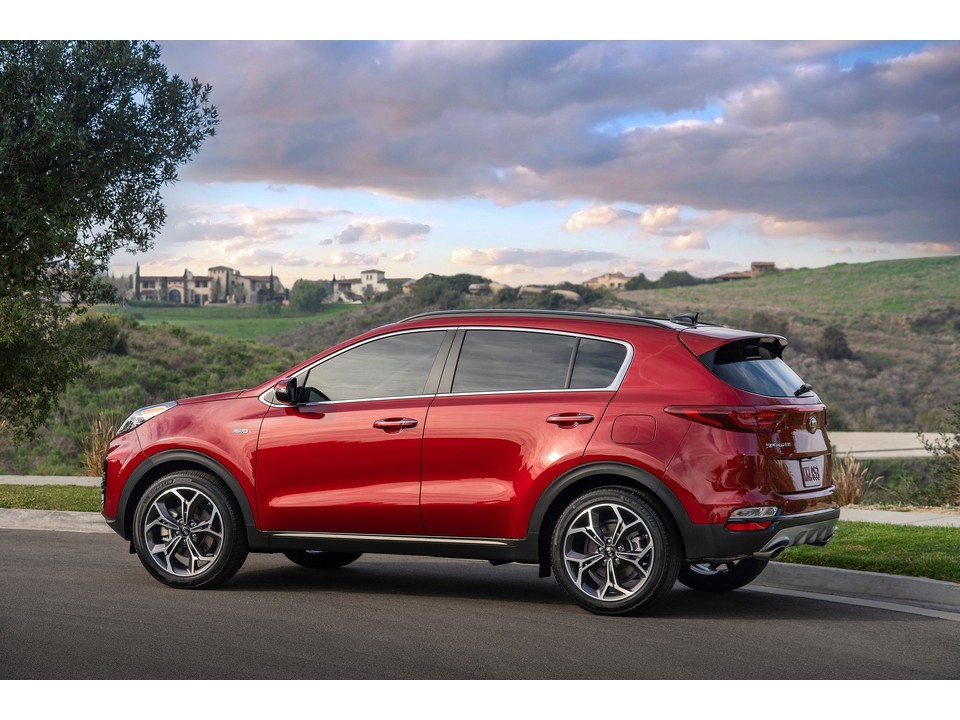 However, when you take into consideration, all of the seats within the vehicle, whether or not they are collapsible, and if there is a divider between the back seats and the trunk, it becomes much more difficult.
Mattresses are not as flexible as a blanket or a comforter due to the springs that are contained within them, but they still tend to have a certain degree of flex within them.
This implies that even if your SUV's internal width is limited due to seats and other internal components, you will still likely be able to fit a mattress within the SUV because it will bend.
If you need to rent a vehicle while moving the mattress, a smart choice is to match the size of the mattress to the size of the SUV in order to get the best fit. SUVs come in a variety of sizes, depending on the manufacturer, so if you want the mattress to fit comfortably and flat in the back, you'll need a larger SUV.
Can I tie a mattress to my car roof?
If you've matched the size of your mattress to your SUV and it seems not to fit in. Another option is to tie it to the roof.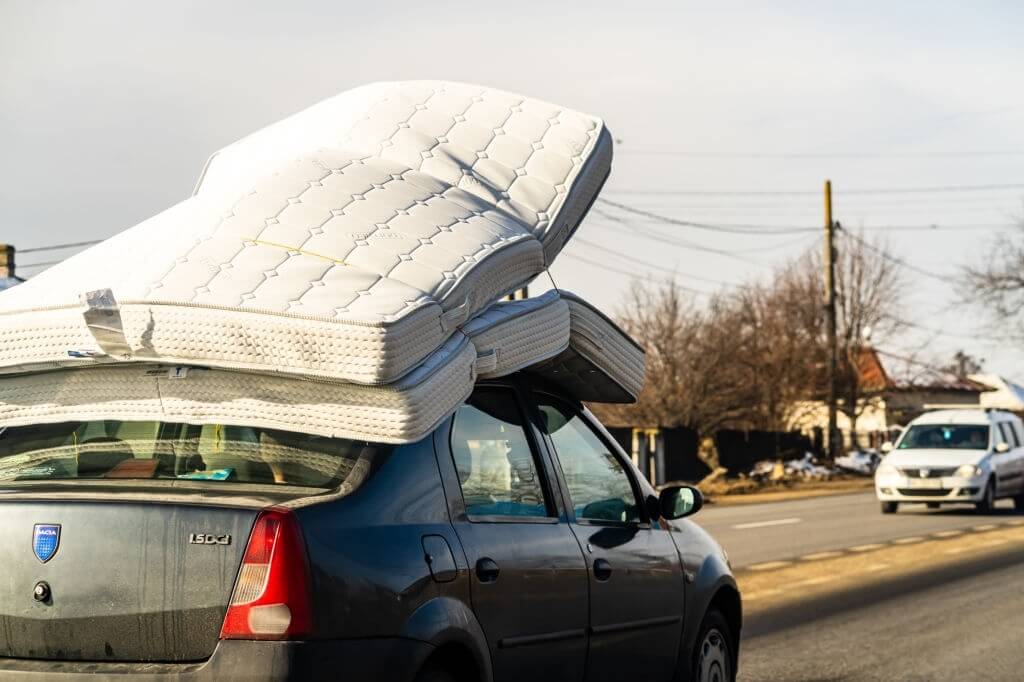 It is possible to tie a mattress to the top of your vehicle, but this should be done with caution. Place the mattress in the middle and wrap the rope around the mattress's length. Secure the front end of the mattress first, then the opposite end. Pull the rope tightly to remove any slack.
Frequently Asked Questions (FAQs)
Can a full size mattress fit in a Acura mdx
With the third row seats folded down, the Acura MDX gives 16.3 cubic feet of space, 39.1 cubic feet with the third row seats folded down, and 71.4 cubic feet with the second and third rows folded down.
Can a full size mattress fit in a Mazda cx-5
In terms of cargo space, the Mazda CX-5 sits at the bottom of the compact SUV class. About 31 cubic feet is available behind the second row, and 60 cubic feet is available when the back seats are folded down.
Will a full size mattress fit in a Ford Explorer?
Behind the third seat, the Explorer has 18.2 cubic feet of storage. With the third row folded, you get 47.9 cubic feet, and with the second and third rows folded, you get up to 87.8 cubic feet.
Will a full size mattress fit in a 4runner?
The Toyota 4runner has greater cargo space than a lot of its rivals. Two-row variants have 47.2 cubic feet behind the back seats and 89.7 cubic feet when the back seats are folded down. Three-row models provide 9 cubic feet of cargo space behind the third row, 46.3 cubic feet with the third row folded, and 88.8 cubic feet with the second and third rows folded.
Will a full mattress fit in a Toyota Highlander
You get 16 cubic feet of room behind the Highlander third row, a volume that is similar to several midsize to large sedan trunk sizes. With the third row folded down, you get 48.4 cubic feet of room. The Highlander has a maximum cargo volume of 84.3 cubic feet behind the first-row seats.
Can a full size mattress fit in a Rav4
The cargo space behind the second row of the RAV4 is 37.6 cubic feet. In the XLE, XLE Premium, and Limited trims, that figure reduces slightly to 37.5 cubic feet. In all trims, folding down the second row provides up to 69.8 cubic feet of cargo space.
Can you fit a full size mattress in a Honda CR-V
The CR-V has a cargo capacity of 39.2 cubic feet behind the back seats and 75.8 cubic feet with the back seats folded down.
Final Words
If you have a smaller SUV, a full size mattress will be too long width-wise. You could fold it up like a taco and hang it out the back of the SUV, but who wants to ruin a fresh new mattress?
There are various reasons why you would want to put a mattress in your car. If you're going on an adventure and you plan to sleep in your big SUV, then this is another exciting reason to consider putting a mattress in your SUV. It's not new, people frequently convert vans into campervans or simply add a mattress to the rear so that they can sleep to break up long journeys.